The Brightside's NADD Jump Into Summer Qualifier
2022 NADD REGIONALS QUALIFIER
This is a qualifier event for the NADD Diving Dog Regionals. The information below is copy and pasted directly from the 2022 NADD Rulebook (click to go directly to the rulebook).
At any of the NADD Regionals Qualifying Events (Mobile or Facility) throughout the season, a dog must have a minimum of 3 distance jumps at that event to qualify to earn an invite. At the end of each event:

Invites will be given to the TOP 3 scoring dogs in each Open or Lap division.

Invites will roll down if the higher finishing dog entered the event with an invite prior to the event opening.

For distance, the average is calculated by the TOP 3 jumps from that event.

For AR, it is the best round of AR at that event.

The Top Veteran in each OPEN Distance division will be awarded an invite.

If a dog that has already earned an invite before the event starts and is in the top 3 dogs at a
qualifier, that dog will be skipped, and the invite will roll down to the next dog.
***If a dog earns an Excellent or Advanced title at the event and is also a contender for a top 3 spot, the qualifier does not "roll down". A title needs to be earned before the start of the event, otherwise the top 3 will essentially out rank the title invite.  
This is the current qualifier bubble standings for all divisions of distance and AR. This bubble is updated as of 2pm EST Sunday June 19th. Once NADD approves the scores, invites will be sent out via e-mail directly to each individual.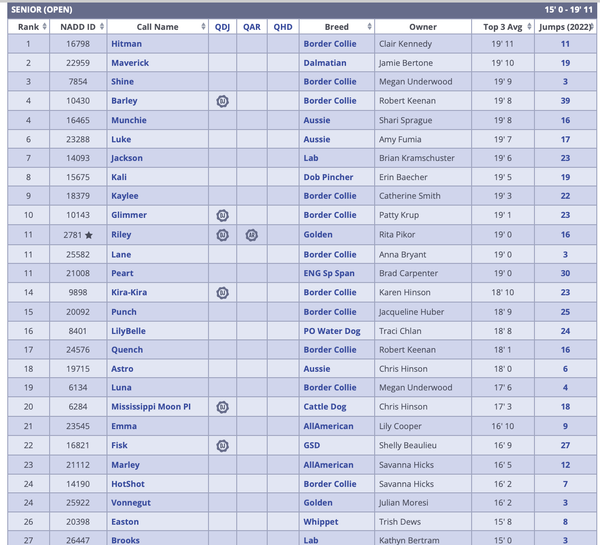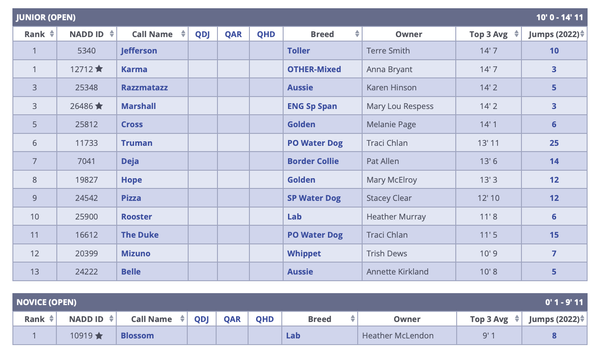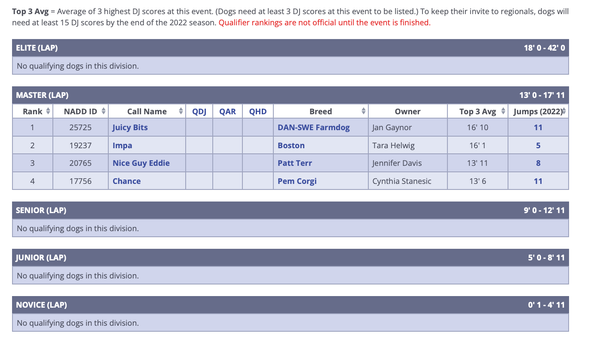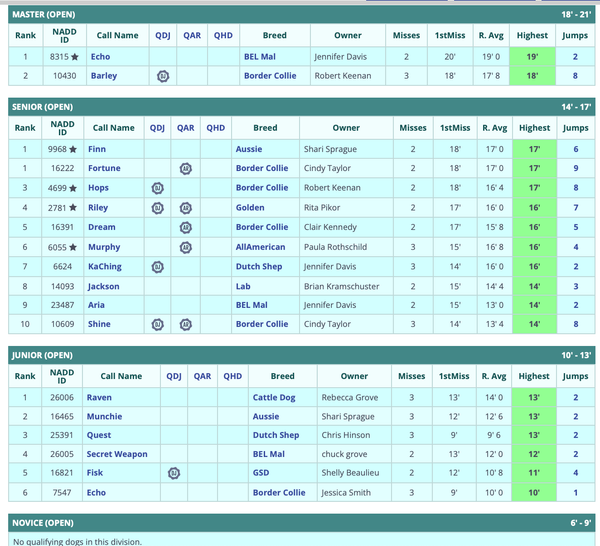 Congrats to everyone who earned titles at this event!