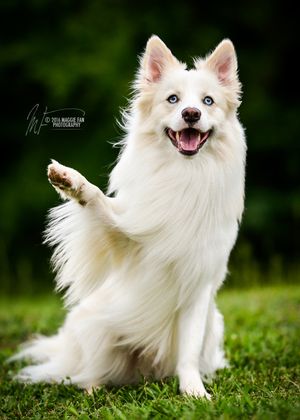 We are dog lovers and enthusiasts located in Dacula, Georgia which is about an hour East of Atlanta, Georgia. Family owned and operated, The Brightside is 9.8 acres of dog-paradise. We offer many types of dog training -- agility, dock diving, frisbee, swimming, and obedience -- as well as premium dog boarding in our indoor/outdoor luxury dog suites. From group classes to individual one-on-one training, we have a variety of services to customize your training and boarding needs. Our goal is to offer a truly one-of-a-kind experience for you and your canine family. 

We have been involved with everything "dog" since 2004 first through animal rescue and then through the amazing world of dog sports in 2009.  My husband, Dean, and I met when he came to look at a little rescue Border Collie I had for adoption in 2011 but it wasn't until the following year when we met again at a local agility trial that we finally started dating. The rest they say, is history. 

Our dogs are our family and they are a huge part of The Brightside. You will often our dogs around the property, hanging out in the office, or helping in lessons -- you're likely to see "the face" of the Brightside....Hush, an 8 year old Border Collie who was born deaf! He is an inspiration to many and never stops teaching us new things. To learn more about our dogs and to read about some of their accomplishments in the Dog Sport world, please click here. 

**All services are by appointment only as my first priority is the care of our boarding clients (in addition to our own family), in addition to lessons/classes and the upkeep of our beautiful property. Thank you for respecting our by appointment only services so we can enjoy our furry family, too.  We look forward to getting to know you and helping you with your dog training and boarding needs! 


 
-- Katy and Dean
*please note all services are by appointment only.  Please e-mail for service!